VIRGINIA & TRUCKEE RAILROAD HISTORICAL SOCIETY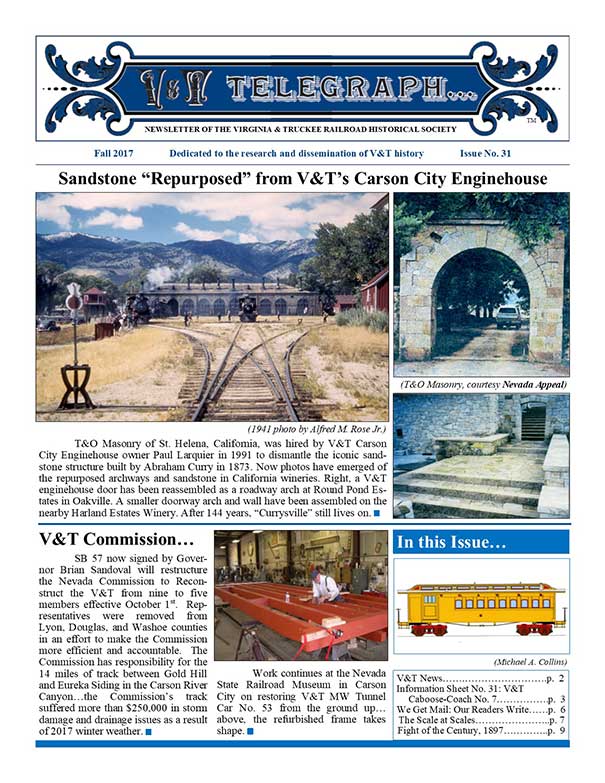 V&T Telegraph 31
Fall 2017
12 pages, illustrated, 8 1/2"x 11"
Inside
Sandstone "Repurposed" from V&T's Carson City Engine House
V&T Commission
In the News
We Get Mail: Our Readers Write
The Scale at Scales: a Minor V&T M
Fight of the Century: the 1897 Corbett-Fitzsimmons Fight
Information Sheet
V&T Caboose-Coach No. 7
Plans
V&T Caboose-Coach No. 7, Built1870
To order this publication or any other Society publication by mail, please download the order form and mail it to the address on the form with your payment.