VIRGINIA & TRUCKEE RAILROAD HISTORICAL SOCIETY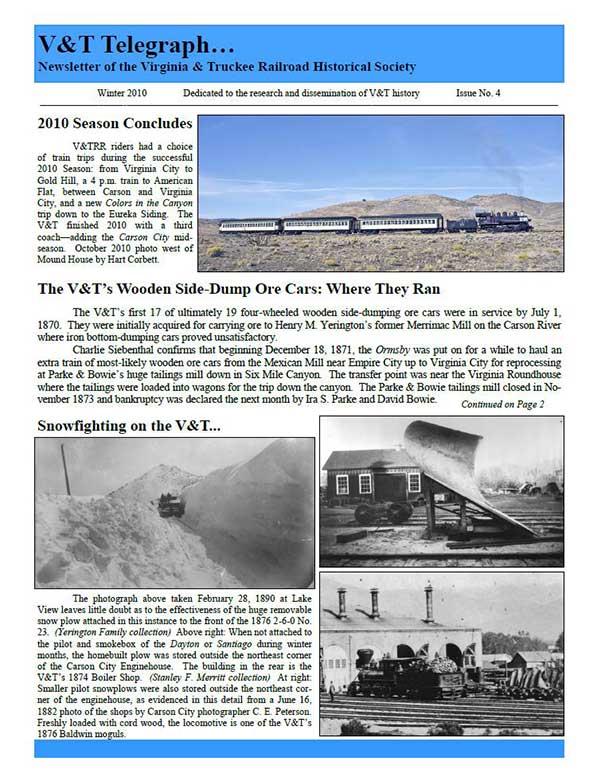 V&T Telegraph, Issue 4
Winter 2010
6 pages, illustrated, 8 1/2" x 11"
Inside
2010 Season Concludes
The V&T Wooden Side-Sump Ore Cars: Where They Run
Snowfight on the V&T...
First V&T History Conference - A Resounding Success!
Overheard on the Wires
Winter Passenger Train Cars
V&T Caboose-Coach No. 9 & 10 part II (IV)
Information Sheet
Virginia City Freight Depot
Plans
V&T Caboose-Coach No. 9 & 10
To order this publication or any other Society publication by mail, please download the order form and mail it to the address on the form with your payment.