VIRGINIA & TRUCKEE RAILROAD HISTORICAL SOCIETY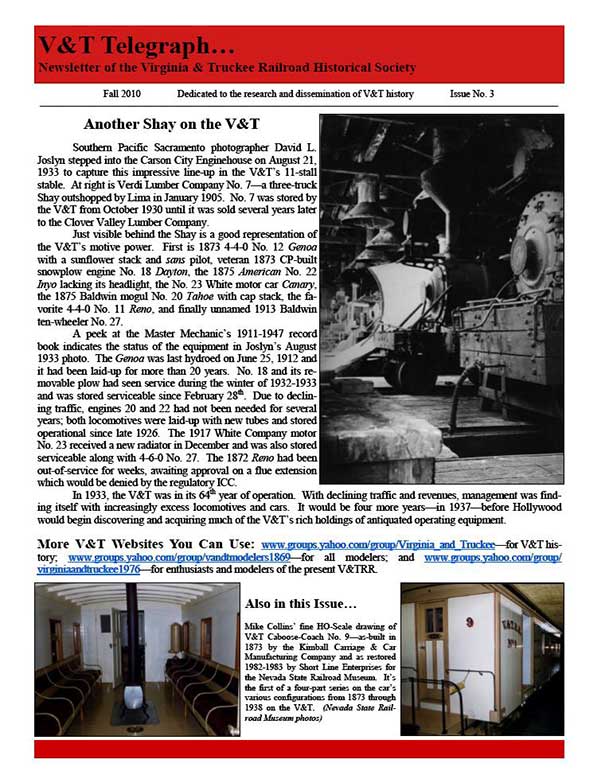 V&T Telegraph, Issue 3
Fall 2010
6 pages, illustrated, 8 1/2" x 11"
Inside
Another Shay on the V&T
Another new Inyo image
Overheard on the Wires
We Get Questions
Was there really ever a V&T Telegraph?
What ever happened to the V&T's wooden side-dump ore cars?
Whatever happened to the 1869 V&T 2-6-0 No. 4 Virginia?
How many pieces of V&T equipment still survive?
V&T Caboose-Coach No. 9
Information Sheet
Wreck on the Union Trestle, 1891
Plans
V&T Caboose-Coach No. 9
To order this publication or any other Society publication by mail, please download the order form and mail it to the address on the form with your payment.