VIRGINIA & TRUCKEE RAILROAD HISTORICAL SOCIETY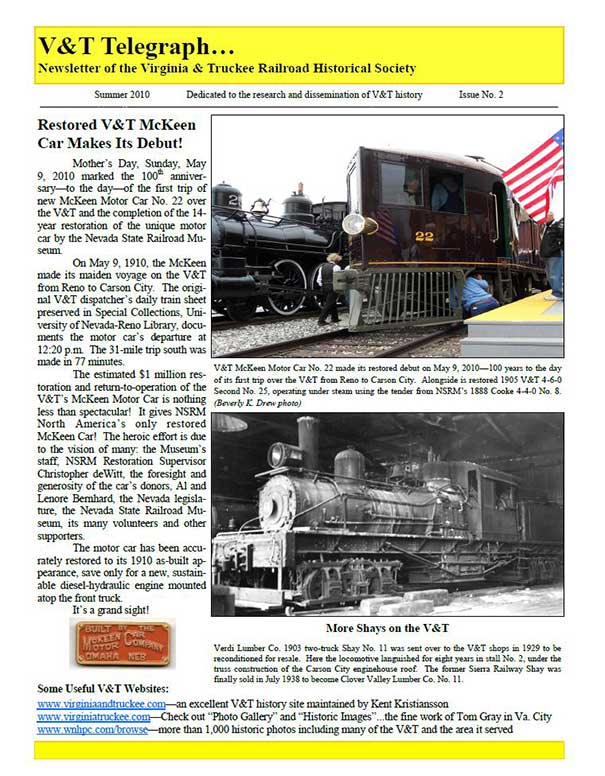 V&T Telegraph, Issue 2
Summer 2010
6 pages, illustrated, 8 1/2" x 11"
Inside
Restored V&T McKeen Car Makes Its Debut!
We Get Questions
(About the Valuation Office)
Overheard on the Wires
Preliminary Work Underway to Re-Open the "E" Street Tunnel
V&T Salt Car No. 31
Information Sheet
Franktown Combination Depot
Plans
V&T Salt Car No. 31
To order this publication or any other Society publication by mail, please download the order form and mail it to the address on the form with your payment.