VIRGINIA & TRUCKEE RAILROAD HISTORICAL SOCIETY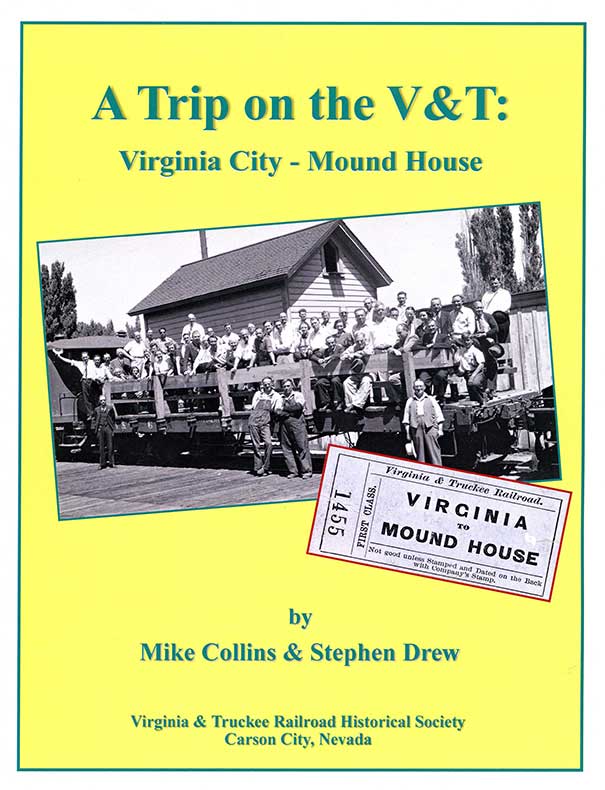 2021 Conference Publication
A Trip on the V&T
Virginia City - Mound House
by Mike Collins & Stephen Drew
A souvenir guidebook produced exclusively for the V&T Historical Society's October 7, 2021 special V&T train from Virginia City to Mound House and return. Includes an introduction, photographs, maps, and descriptive text coinciding with a dozen stops along the historic route.
Published October, 2021
8-1/2 x 11 inches
24 pages, 100+ illustrations,
To order this publication or any other Society publication by mail, please download the order form and mail it to the address on the form with your payment.