VIRGINIA & TRUCKEE RAILROAD HISTORICAL SOCIETY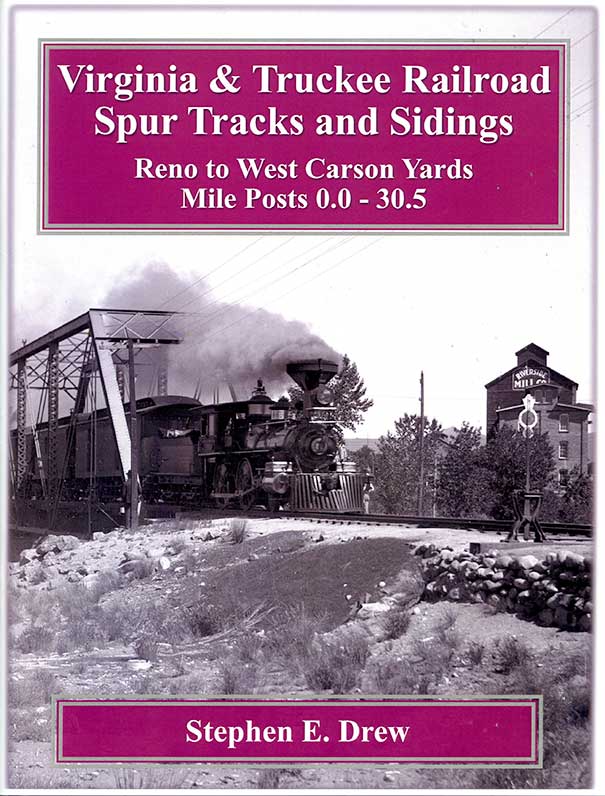 V&TRRHS Publication
No. 7
Virginia & Truckee Railroad Spur Tracks and Sidings:
Reno to West Carson Yards MilePosts 0.0-30.5
by Stephen Drew, 2015
Dedicated to the V&T's last Roadmaster, Patrick Allen.
To be published October, 2015
40 pages, includes 135 illustrations, including track lists, maps, photographs and track schematics
8 1/2" x 11", Softbound.
To order this publication or any other Society publication by mail, please download the order form and mail it to the address on the form with your payment.