VIRGINIA & TRUCKEE RAILROAD HISTORICAL SOCIETY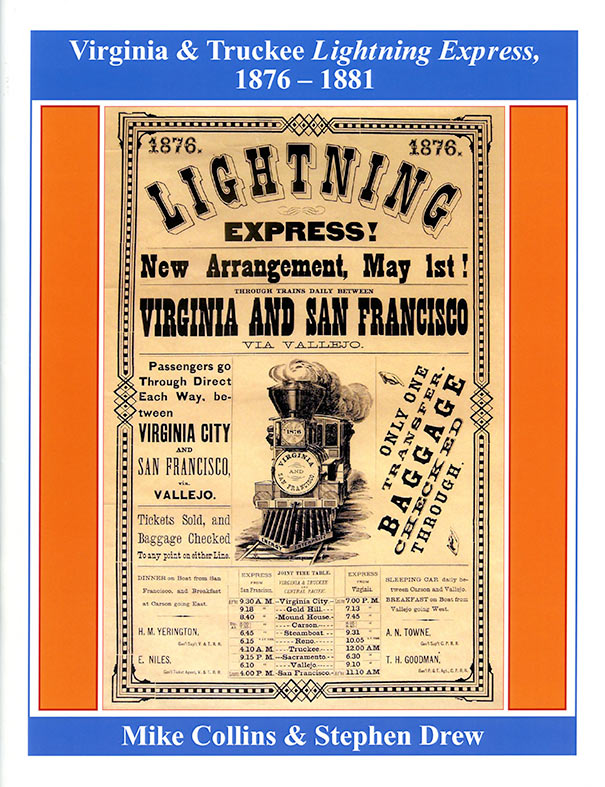 V&TRRHS Publication
No. 6
Virginia & Truckee Lightning Express, 1876-1881
by Mike Collins & Stephen Drew, 2014
History of the Lightning Express, the joint effort of the V&T and the Central Pacific Railroad to provide
high speed rail travel between Virginia City and San Francisco.
Published October, 2014
36 pages, includes 85 illustrations, including a dozen fine scale drawings of V&T locomotives and cars by Mike Collins.
8 1/2" x 11", Softbound.
To order this publication or any other Society publication by mail, please download the order form and mail it to the address on the form with your payment.