VIRGINIA & TRUCKEE RAILROAD HISTORICAL SOCIETY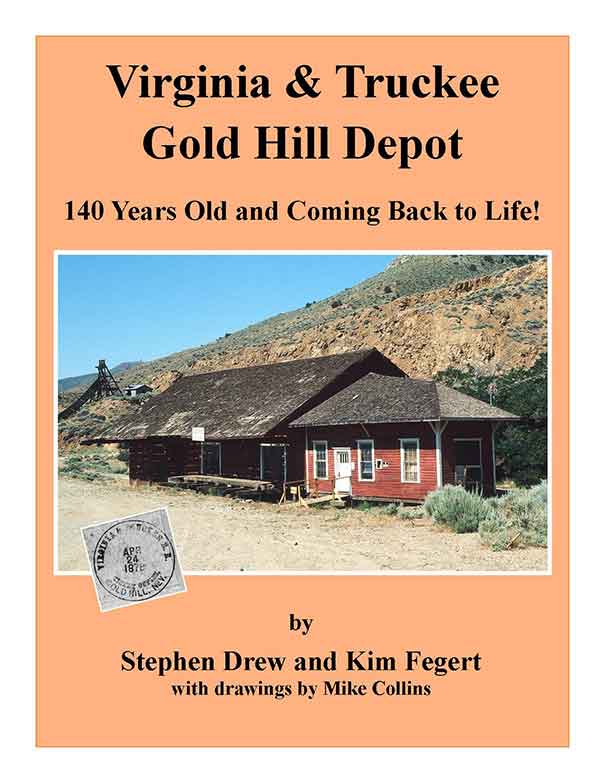 V&TRRHS Publication
No. 2
Virginia & Truckee
Gold Hill Depot:
140 Years Old and Coming Back to Life
by Stephen Drew and Kim Fegert
with drawings by Mike Collins
Describes the evolution of the historic depot from 1870 to 2011.
Published October, 2011
16 pages, 40+illustrations, photographs, & drawings.
To order this publication or any other Society publication by mail, please download the order form and mail it to the address on the form with your payment.