VIRGINIA & TRUCKEE RAILROAD HISTORICAL SOCIETY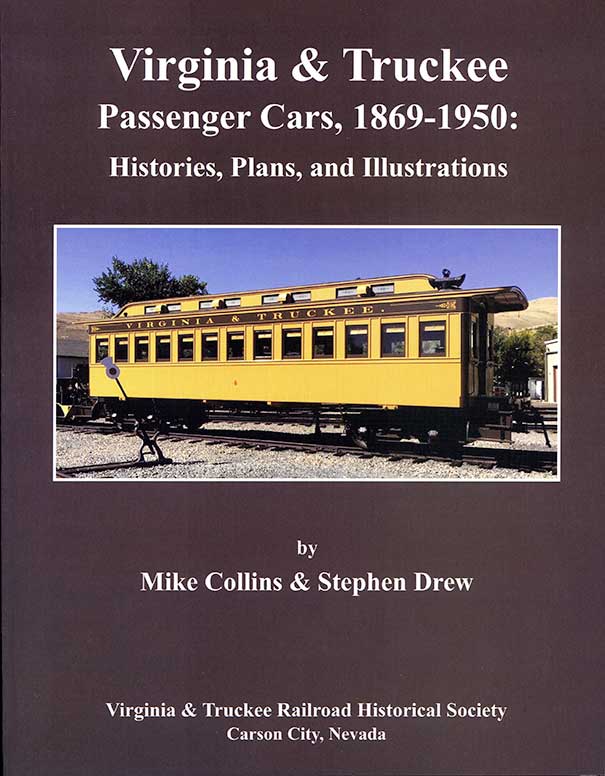 V&TRRHS Publication
No. 13
Virginia & Truckee
Passenger Cars, 1869-1950: Histories, Plans and Illustrations
by Mike Collins & Stephen Drew
This is the authors' joint effort spanning more than 40 years of research into the two dozen passenger cars owned and operated by the V&T. It includes individual car histories of every passenger car, and is profusely illustrated by more than 390 photographs and drawings. It's the most comprehensive work ever published on the V&T's 24 all-time passenger cars, 1869-1950.
Published June, 2020
135 pages
390+ illustrations including fine scale drawings by Mike Collins
8 1/2" x 11", Softbound.
To order this publication or any other Society publication by mail, please download the order form and mail it to the address on the form with your payment.