VIRGINIA & TRUCKEE RAILROAD HISTORICAL SOCIETY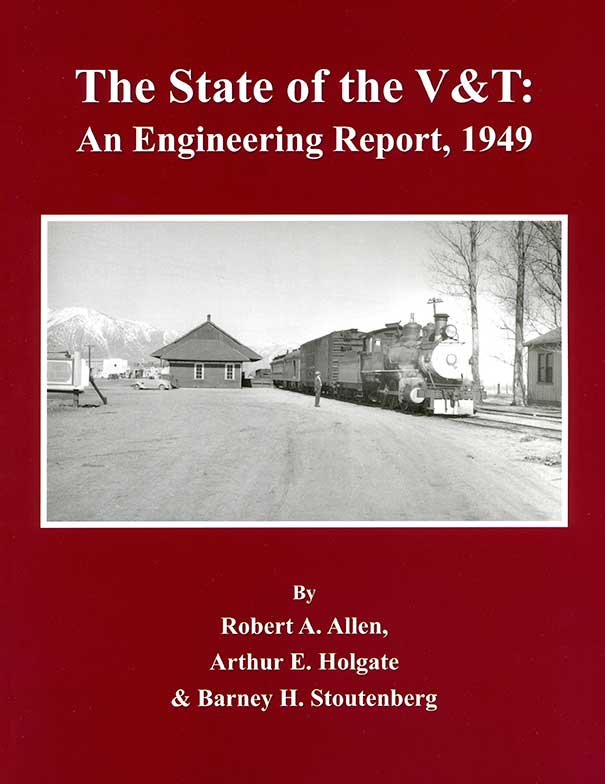 V&TRRHS Publication
No. 11
The State of the V&T: An Engineering Report 1949
by Robert A. Allen, Arthur E. Holgate, & Barney H. Stoutenberg
This is a faithful reproduction of the consultants' original 1949 report to V&T management...includes text, photos, and drawings. A must-have for any serious modeler.
Published September, 2017
120 pages, including drawings and 40 detailed professional photos made in April 1949
8 1/2" x 11", Softbound.
To order this publication or any other Society publication by mail, please download the order form and mail it to the address on the form with your payment.