VIRGINIA & TRUCKEE RAILROAD HISTORICAL SOCIETY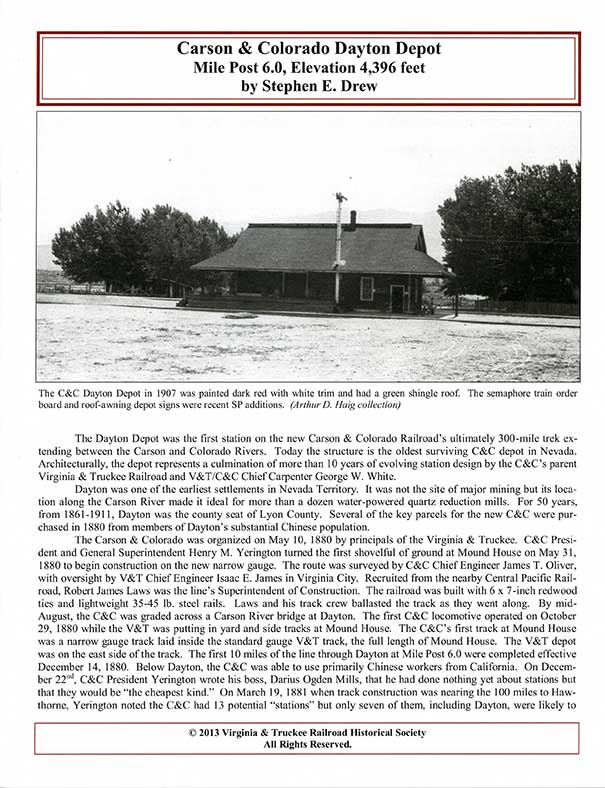 2013 V&TRRHS Conference
Special Publication
Carson & Colorado Dayton Depot
Mile Post 6.0, Elevation 4,396 feet
by Stephen Drew, 2013
Produced for the 2013 V&T History Conference tour through the Carson & Colorado Dayton--former V&T Mound House--combination depot.
Published October, 2013
8 pages, includes photos, historic documents, and drawings--many in color.
To order this publication or any other Society publication by mail, please download the order form and mail it to the address on the form with your payment.