VIRGINIA & TRUCKEE RAILROAD HISTORICAL SOCIETY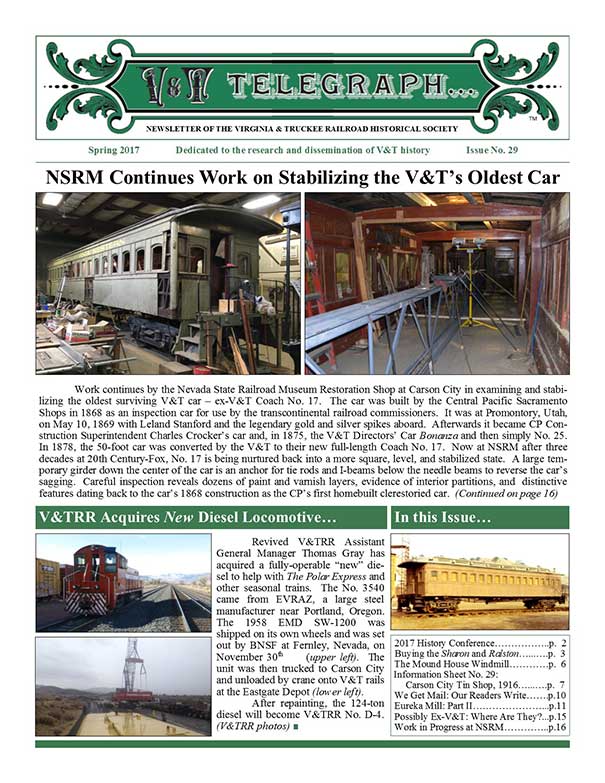 V&T Telegraph 29
Spring 2017
16 pages, illustrated, 8 1/2"x 11"
Inside
NSRM Continues Work on Stabilizing the V&T's Oldest Car
V&TRR Acquires New Diesel Locomotive
8th Annual V&T History Conference
2016 History Conference
H.M. Yerington: Mines, Mills & Railroads
2017 V&T Calendar
Dayton Depot Grant
Buying the V&T Locomotives Wm. Sharon & W.C. Ralston
The Mound House Windmill
We Get Mail...Our Readers Write
Eureka Mill, Carson River, Mile Post 39.1
Presumably Ex - V&T...But Where Are They Now?
Work In Progress at NRSM in Carson City
Information Sheet
V&T Carson City Tin Shop, 1916
Plans
V&T Carson City Tin Shop, 1916
To order this publication or any other Society publication by mail, please download the order form and mail it to the address on the form with your payment.