VIRGINIA & TRUCKEE RAILROAD HISTORICAL SOCIETY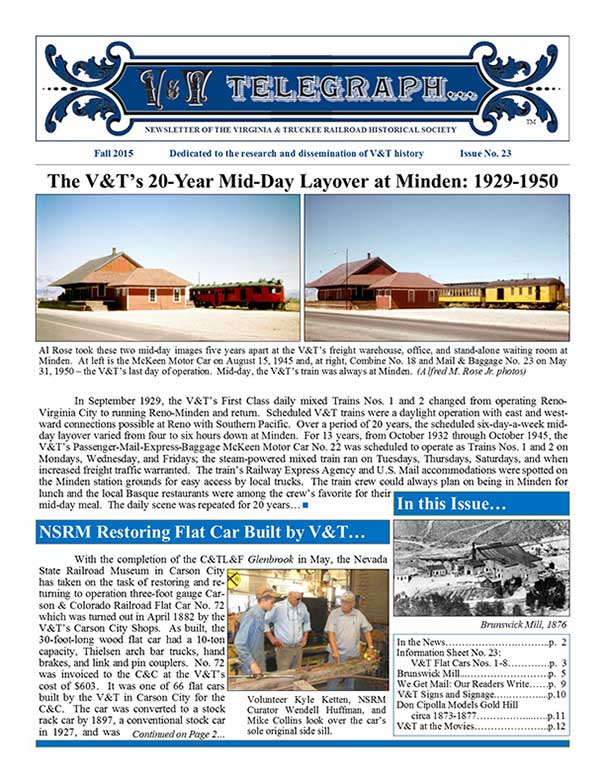 V&T Telegraph Issue 23
Fall 2015
12 pages, illustrated, 8 1/2"x 11"
Inside
The V&T's 20-Year Mid-Day Layover at Minden: 1929-1950
NSRM Restoring Flat Car Built by V&T
In the News
Brunswick Mill, Carson River Mile Post 35.9
We Get Mail: Our Readers Write
V&T Signs and Signage
Modeling Gold Hill circa 1873-1877 in West Virginia
V&T at the Movies: Hollywood's Railroad
Information Sheet
V&T Third Series Flat Cars Nos. 1-8
Plans
Third Series 34-Foot Flat Cars Nos. 1-8
To order this publication or any other Society publication by mail, please download the order form and mail it to the address on the form with your payment.