VIRGINIA & TRUCKEE RAILROAD HISTORICAL SOCIETY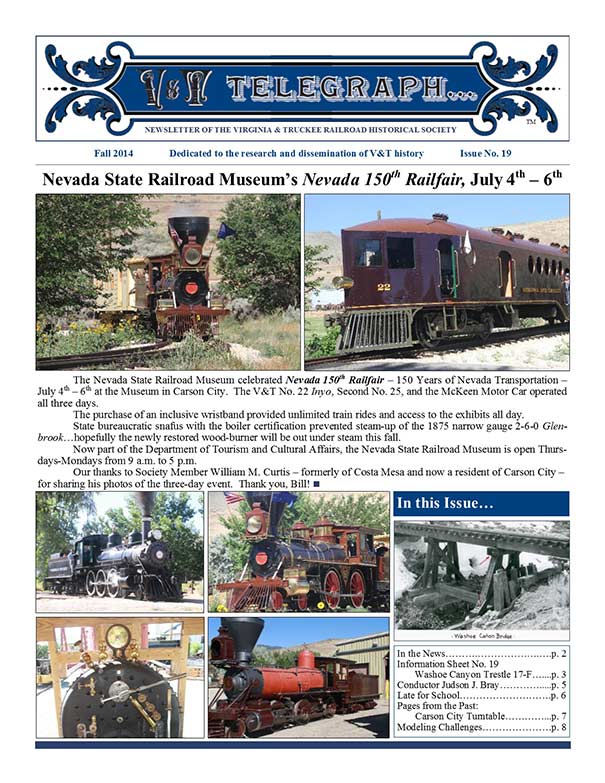 V&T Telegraph Issue 19
Fall 2014
8 pages, illustrated, 8 1/2"x 11"
Inside
Nevada State Railroad Museum's Nevada 150th Railfair, July 4th-6th
2014 History Conference
Nevada State Railroad Museum
Virginia & Truckee Railroad
V&T in print
Comstock Foundation for History & Culture
Right-of-Way Maps
V&T Conductor Judson J. "Jerry" Bray, 1889
Late for School on the Morning Mound House-Carson City Train
Pages from the Past . . . The Carson City Turntable
V&T Modeling Challenges
Information Sheet
V&T Washoe Canyon Trestle No. 17-F, 1917
Plans
Washoe Canyon Testle No. 17-F
To order this publication or any other Society publication by mail, please download the order form and mail it to the address on the form with your payment.