VIRGINIA & TRUCKEE RAILROAD HISTORICAL SOCIETY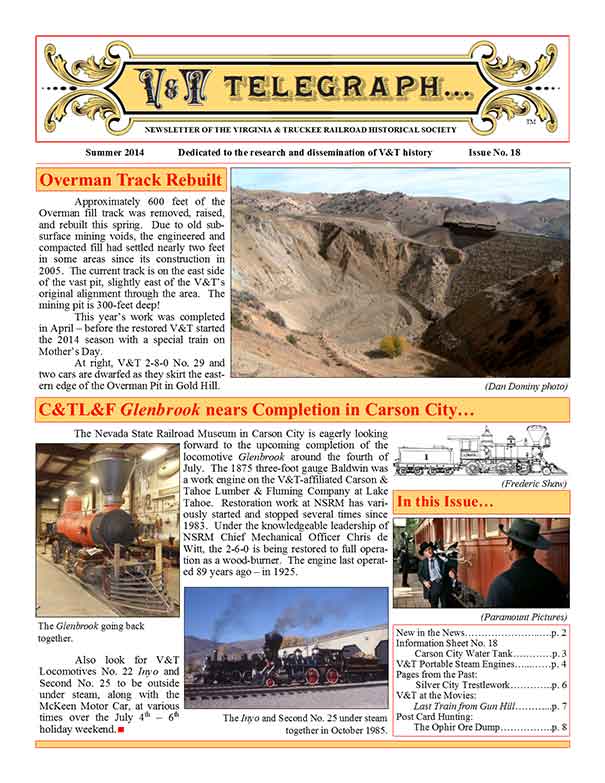 V&T Telegraph Issue 18
Summer 2014
8 pages, illustrated, 8 1/2"x 11"
Inside
Overman Track Rebuilt
C&TL&F Glenbrook nears Completion in Carson City
2014 History Conference
V&T Telegraph Expands to 12-Pages
V&T Models in the Works
Right-of-Way Maps Available Online
End of the Line - Ronald G. Steiner
The V&T's Portable Steam Engines
V&T at the Movies: Last Train from Gun Hill
Pages from the Past . . . Silver City Trestlework
Current-Day Post Card Hunting . . . The Ophir Ore Dump
Information Sheet
V&T Carson City Water Tank, 1916
Plans
Carson City Water Tank, Built 1887, Mile Post 31.1 Based on 1916 Field Notes
To order this publication or any other Society publication by mail, please download the order form and mail it to the address on the form with your payment.