VIRGINIA & TRUCKEE RAILROAD HISTORICAL SOCIETY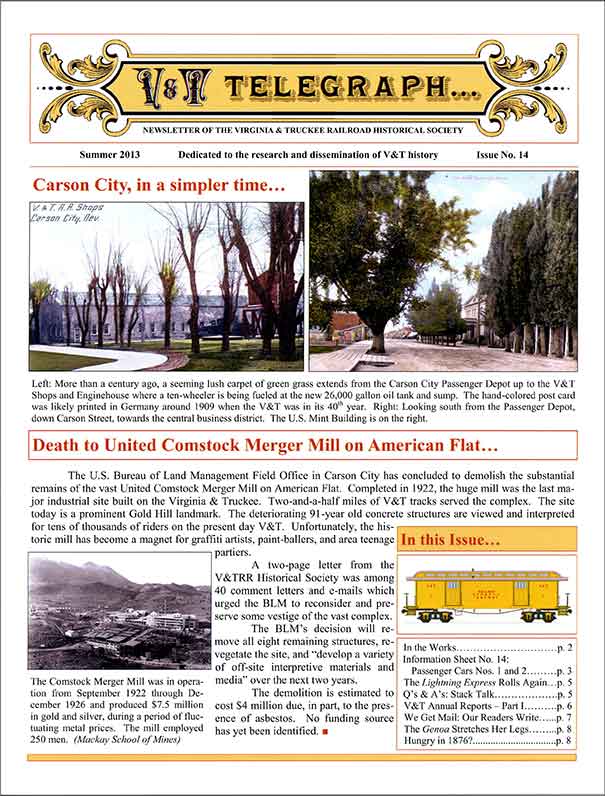 V&T Telegraph Issue 14
Summer 2013
8 pages, illustrated, 8 1/2"x 11"
Inside
Carson City, in a simpler time
Death to United Comstock Merger Mill on American Flat
4th Annual V&TRRHS History Conference (prospectus)
New on the V&TRR
Overheard on the Wires
End of the Line (James Dunn)
The Lightning Express Rolls Again
Questions & Answers: Stack Talk
V&T Annual Reports - Part 1
We Get Mail...
The Genoa Stretches Her Legs
Hungry in 1876?
Information Sheet
V&T Passenger Cars Nos 1 and 2, circa 1935
Plans
Express No. 1 and Mail & Baggage No. 2
To order this publication or any other Society publication by mail, please download the order form and mail it to the address on the form with your payment.