VIRGINIA & TRUCKEE RAILROAD HISTORICAL SOCIETY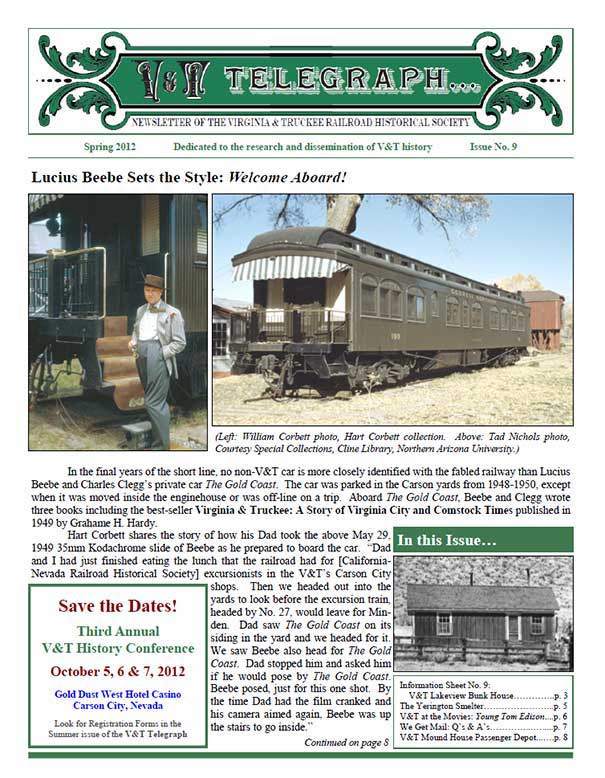 V&T Telegraph Issue 9
Spring 2012
8 pages, illustrated, 8 1/2" x 11"
Inside
Lucius Beebe Sets the Style: Welcome Aboard!
Save the Dates
McKeen Car Makes the Cut...
Worth Reading ...
Our Memers Write ...
A Reminder ...
End of the Line ...
The Yerington Smelter
V&T at the Movies: Young Tom Edison
We Get Mail: Questions and Answers ...
The Gold Coast ... on the V&T
V&T Mound House Passenger Depot
Information Sheet
V&T Lakeview Bunk House, 1912
Plans
Lakeview Bunk House, 1912
To order this publication or any other Society publication by mail, please download the order form and mail it to the address on the form with your payment.