VIRGINIA & TRUCKEE RAILROAD HISTORICAL SOCIETY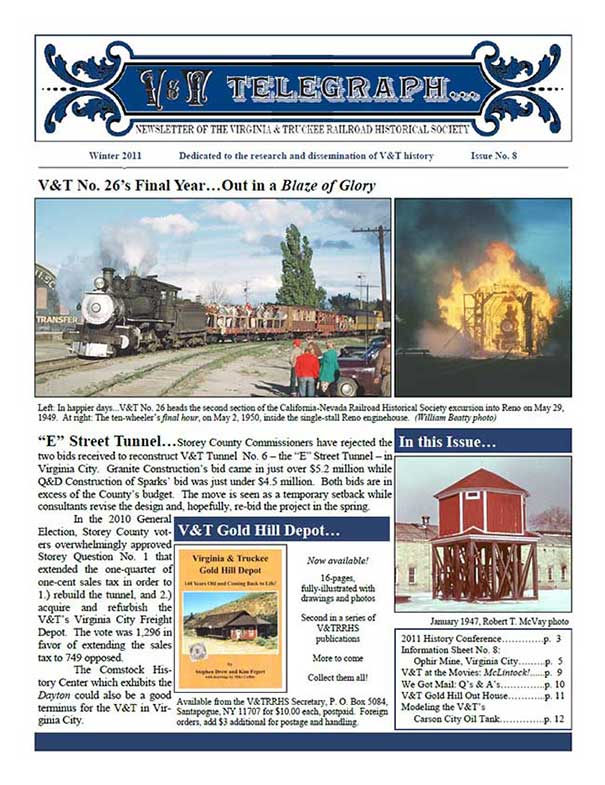 V&T Telegraph Issue 8
Winter 2011
12 pages, illustrated, 8 1/2"x11"
Inside
V&T No. 26's Final Year...Out in Blaze of Glory
"E" Street Tunnel
Second V&TRRHS History Conference
Save the Dates
Winter on the V&T...and snow everywhere!
V&T Trivia:Locomotive Clocks! It is about time...
V&T at the Movies: McLintock!
We Got Mail: Q's & A's
Modeling the V&T's Carson City Oil Tank
Information Sheet
Ophir Mine, Virginia City
Plans
V&T Gold Hill Out House
To order this publication or any other Society publication by mail, please download the order form and mail it to the address on the form with your payment..