VIRGINIA & TRUCKEE RAILROAD HISTORICAL SOCIETY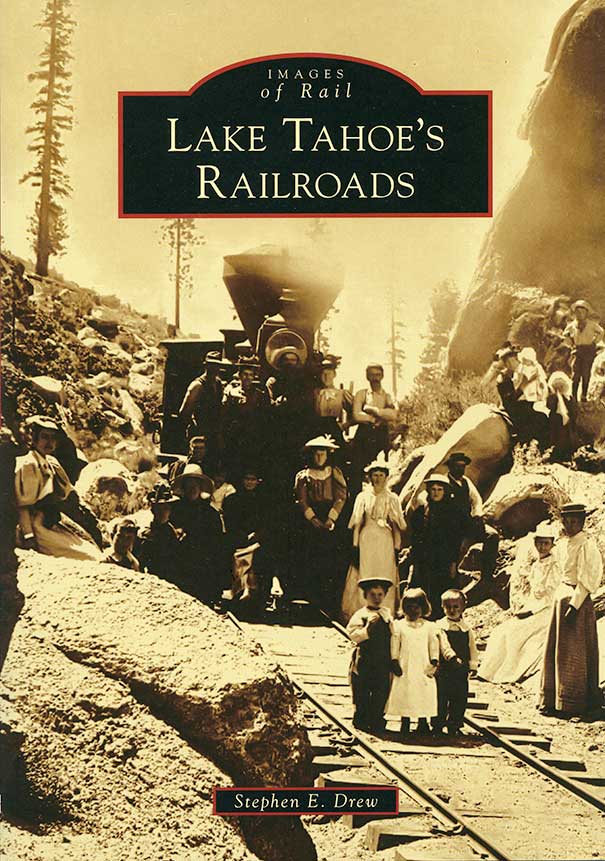 Lake Tahoe's Railroad
by Stephen E. Drew
Lake Tahoe is the majestic mountain lake that spans the boundary line of California and Nevada. The lake's clarity and scenic beauty are legendary. In the 1870s, the Nevada Comstock Lode created an insatiable appetite for Lake Tahoe's virgin pine forests. The timbers would shore up underground mining and build communities approaching 40,000 inhabitants. Railroads on three shores delivered the logs lakeside, where they were towed by steam-powered tugs to sawmills, to lumber flumes, and again by rail to their final destinations. As the mines and giant lake pines subsided, railroads pushed farther north after 1898 into new timber stands in the Lake Tahoe and Truckee River basins. Other rail lines were sold, barged across the lake, and re-purposed for the burgeoning new industry of tourism. For the next 40 years, railroads marketed Lake Tahoe as their unique scenic destination.
ISBN: 9781467117371
Publisher: Arcadia Publishing
Date: 09/12/2016
State: California
Series: Images of Rail
Images: 215 Black And White
Pages: 128
Dimensions: 6.5 (w) x 9.25 (h)
Price Options
(includes shipping)
To order this publication or any other Society publication by mail, please download the order form and mail it to the address on the form with your payment.