VIRGINIA & TRUCKEE RAILROAD HISTORICAL SOCIETY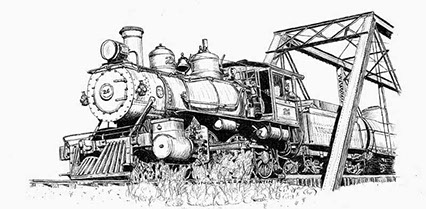 Drawing by Richard C. Datin from the Stephen Drew Collection.
Established in 2009, the Virginia and Truckee Railroad Historical Society is dedicated to the promotion of research and presentation of the history of the Virginia and Truckee Railroad, 1869 -1905, the Virginia and Truckee Railway 1905-1950, and the affiliates, the connecting rail lines and the Comstock area in general, as well as aiding in the preservation of artifacts of this period including Virginia & Truckee locomotives, rolling stock, equipment, buildings, and documentary materials. Join now!
Since we're going from 8 to 12 pages for the newsletter and postage costs have gone up, we are raising the dues for 2015 membership for the Individual and Family levels. Individual dues will now be $30. Family dues will be $40.
Please remember that everyone needs to renew their memberships by January 15, 2015 either online or by mailing in the renewal application that comes with the next newsletter.
Thank you.
2015
Sixth Annual
V&T Railroad History
Conference*
Friday, October 9 &
Saturday, October 10
Field Trip Sunday October 11
Gold Dust West Casino-Hotel
On Route 50, Carson City
* The joint V&TRRHS and SPNG conference has been postponed to 2016 due to a scheduling conflict.
Donate to Future Research Projects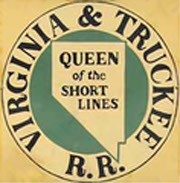 V&TRRHS Publication Number 6, The Virginia & Truckee Lightning Express 1876-1881, by Stephen Drew & Mike Collins is now available online and by mail.
Its 36 pages contain 85 illustrations, including a dozen fine scale drawings by Mike Collins.